Puppets for Theatre Productions, School, Television, and Movies.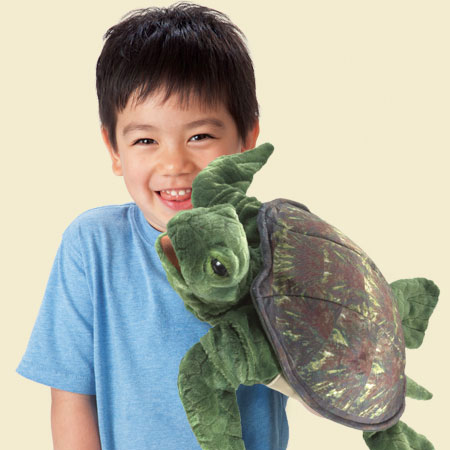 Our puppets are well-known in the education and entertainment industries for their realistic and lifelike appearance. Our puppets are often used on stage because of their convincing appearance to both the casual viewer as well as the most scrutinizing individual.

Productions including "The Late Late Show with Craig Ferguson" , "Fox Business News", GeoffreyTron Billboard in New York City's Times Square.,

Folkmanis is also the "go to" company for teachers throughout the world. The lifelike and realistic nature of our puppets make them the perfect partners for students developing their dexterity and communication skills.

If you need puppets for school, your theater production or photo shoot, Folkmanis Puppets is the place to find them!

Need it Fast?
If you need your props fast, no worries. We can accommodate virtually any delivery requirement. We can often deliver SAME DAY or NEXT DAY when necessary.